The European Commission's Framework Programs are the main instrument for financing research and innovation in Europe and were created with the aim of creating a genuine internal market for science and technology in the construction of the European future.
Consult information on calls for project financing applications here or contact the National Contact Points.
ERC Calendar 2021
Please note that the dates are subject to the adoption of Horizon Europe and the ERC Work Programme 2021.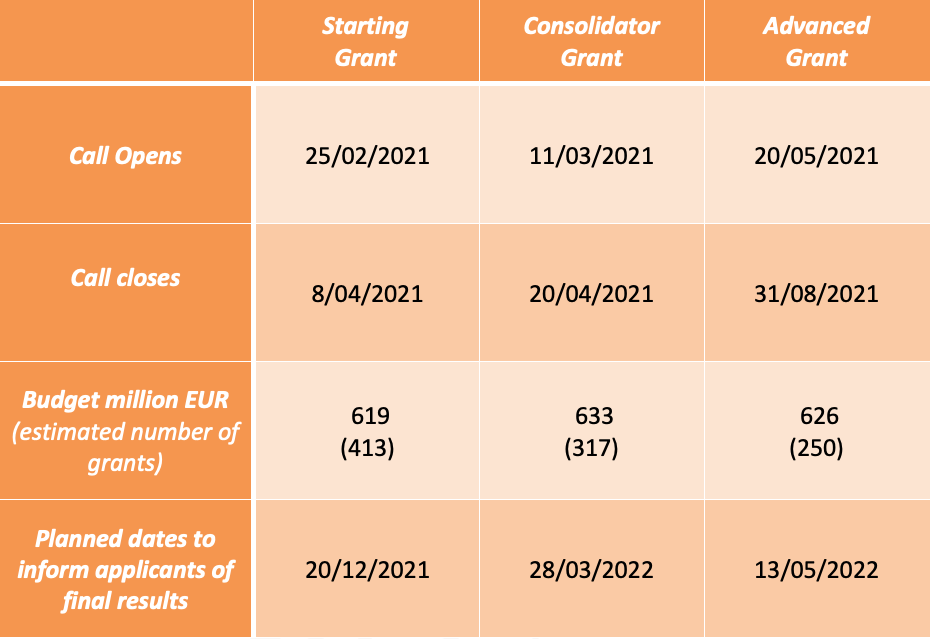 ERC Plans for 2022 Announced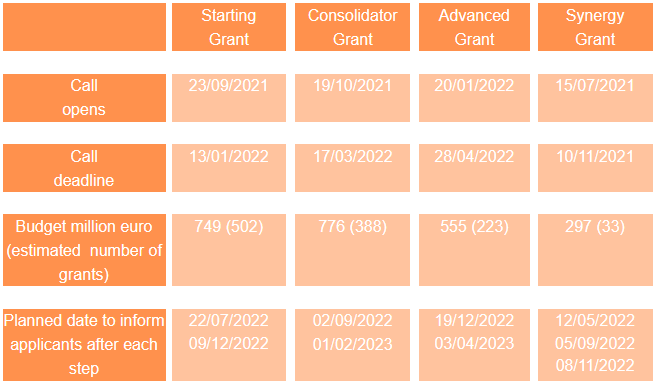 Research Infrastructures Calendar 2021 – 2022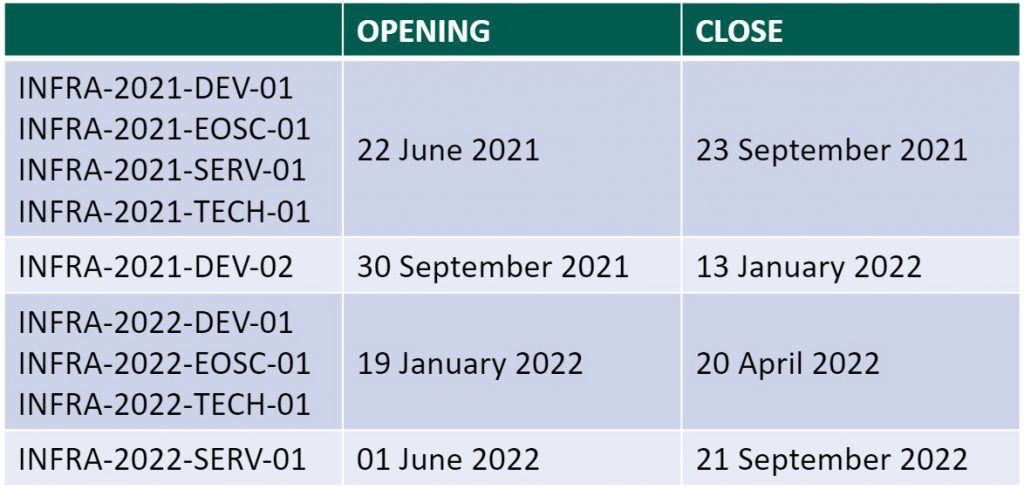 Marie Sklodowska-Curie Actions Calendar 2022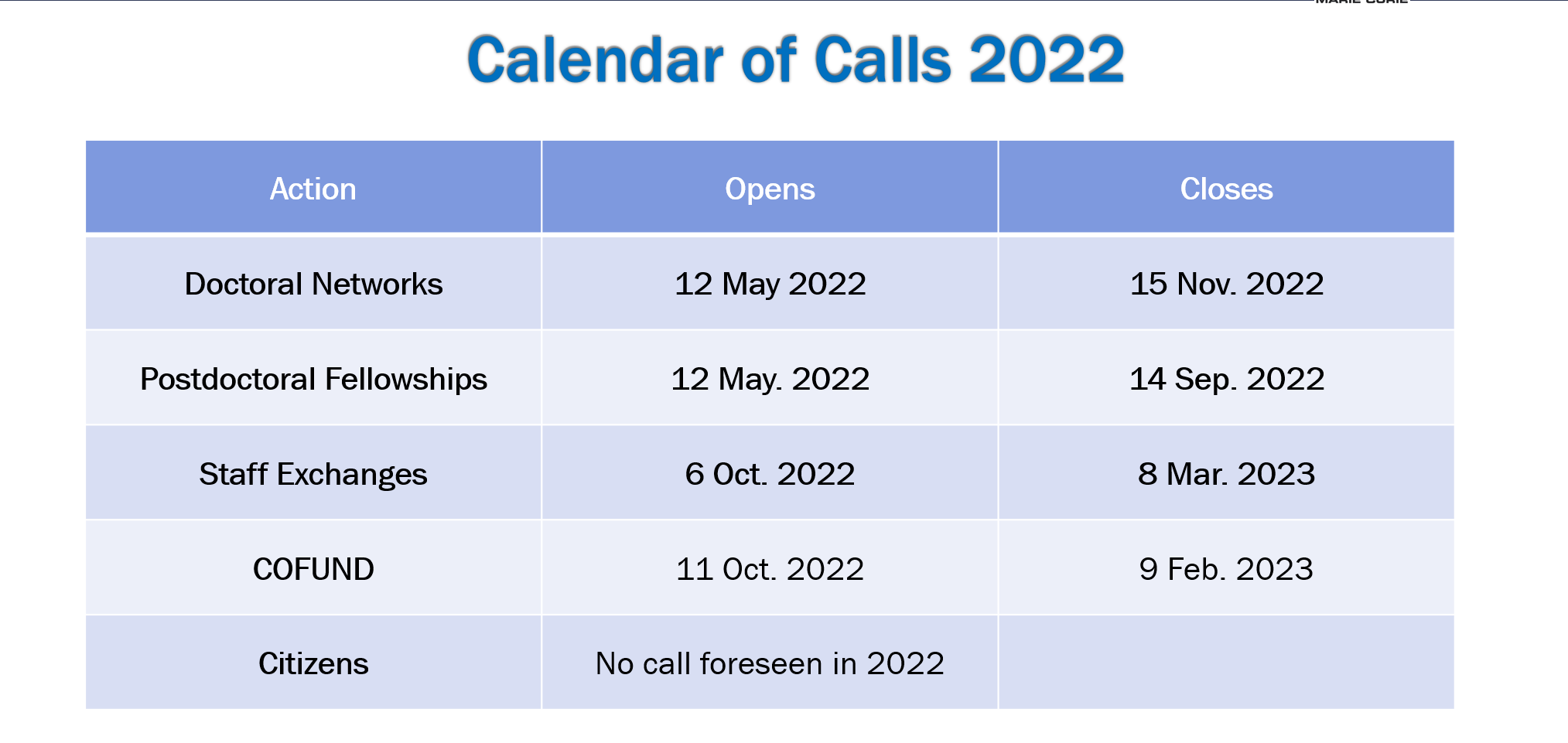 Cluster Health 2021
Opening 22 June 2021; closing 21 September 2021 (subject to the adoption of Horizon Europe and the Cluster Health Work Programme 2021)
European Institute of Innovation and Technology (EIT)
European Innovation Council (EIC)
| | | |
| --- | --- | --- |
| EIC Pathfinder | 8 abril 2021 | 25 maio 2021 |
| EIC Accelerator | 8 abril 2021 | 16 junho 2021 | 6 outubro 2021 |
EIC – European Innovation Council – "European Innovation Ecosystems" calls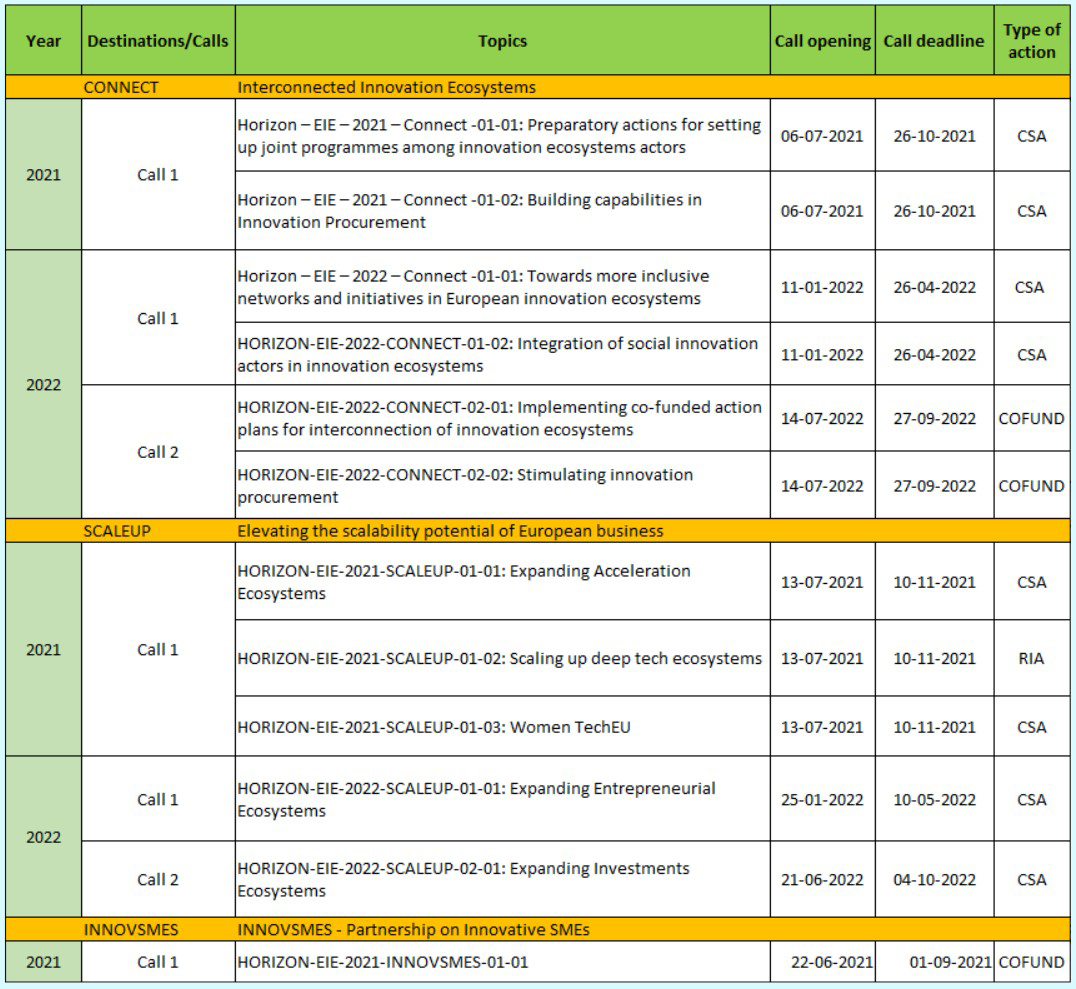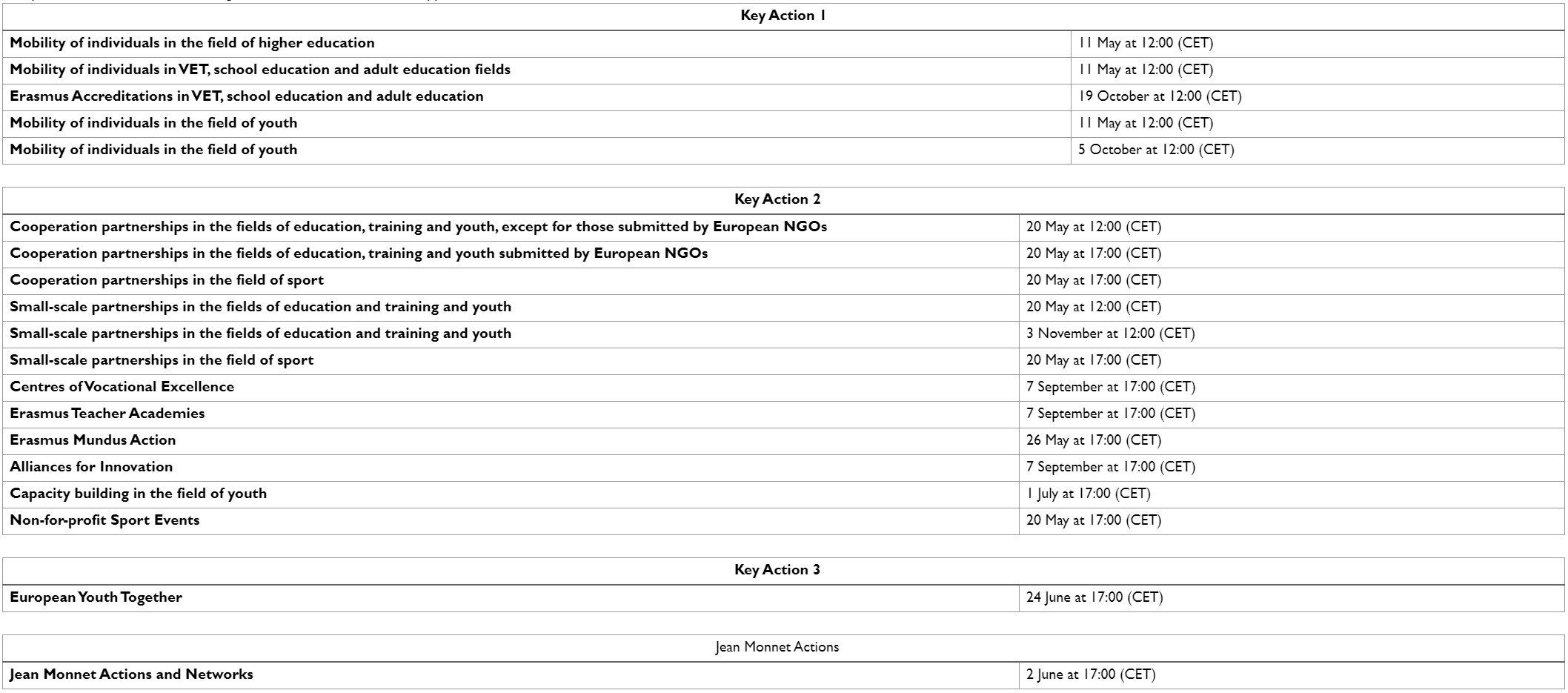 Horizon Europe Open Calls