The European Commission's Framework Programs are the main instrument for financing research and innovation in Europe and were created with the aim of creating a genuine internal market for science and technology in the construction of the European future.
In Portugal, the GPPQ – Office for the Promotion of the I&DT Framework Program (ANI / FCT) is responsible for monitoring the participation of the scientific and technological community in European Union programs and ensures the collection and circulation of information regarding the implementation of these programs.
Consult information on calls for project financing applications here or contact the National Contact Points.
ERC Calendar 2021
Please note that the dates are subject to the adoption of Horizon Europe and the ERC Work Programme 2021.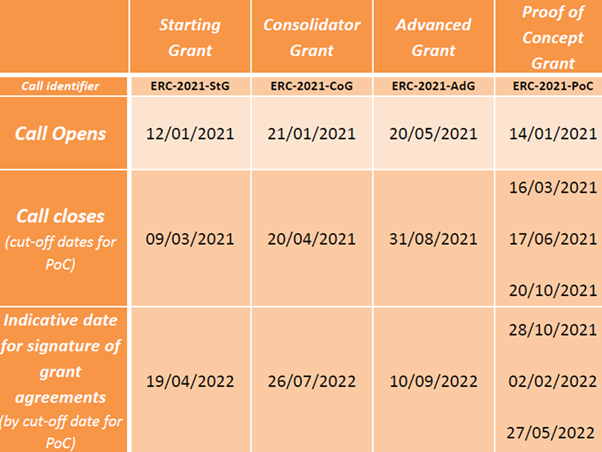 Marie Sklodowska-Curie Actions Calendar 2021
Provisional Calendar of Calls
(May be subject to change)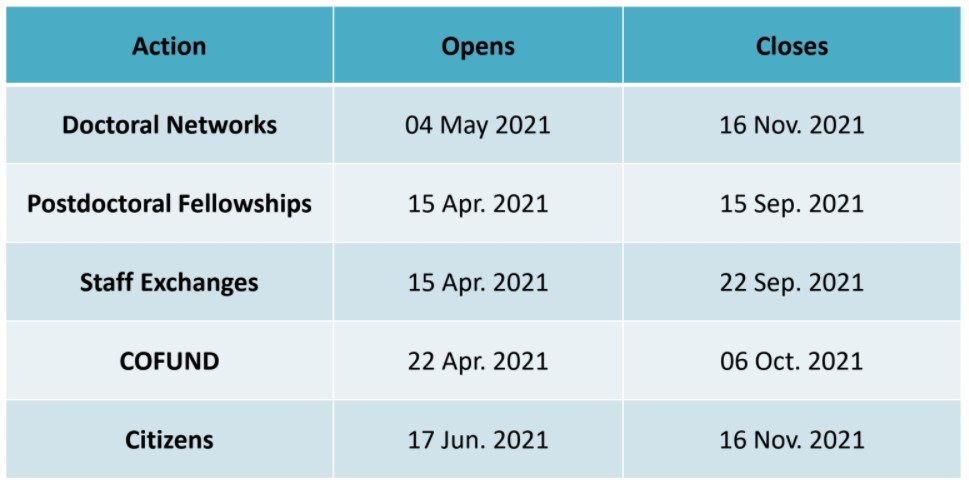 Contact Point: (AICIB) Agência de Investigação Clínica e Inovação Biomédica
Contact Point: (FCT) - Fundação para a Ciência e a Tecnologia
Contact Point: (ANI) Agência Nacional de Inovação