Industrial Liaison Officers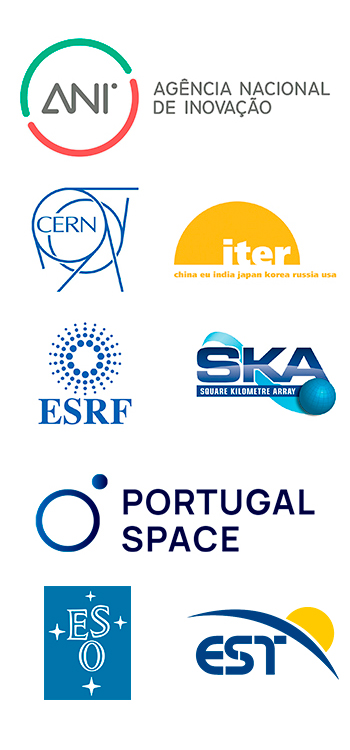 "Big Science" is a concept that encompasses scientific projects with high levels of ambition and technological challenge, which require the coordination of efforts from several countries to achieve them. Its complexity requires the creation of its own governance structures (typically international organizations), which manage the members' financial and in-kind contributions. Because Portugal is a member of several of these organizations, our companies have access to its purchasing market, which amounts to several billion euros annually.
ANI plays the role of Industrial Liaison Officer (ILO) for 4 of these organizations: CERN, Fusion for Energy (ITER), ESRF and SKA.
Portugal Space plays the role of ILO in Portugal for ESO (European Southern Observatory) and EST (European Solar Telescope).
The figure of ILO must bridge the gap between the purchasing departments of these organizations and the national business fabric, with the aim of promoting the largest possible number of supply and service contracts for Portuguese entities.
ILO maintains direct contact with companies interested in this market, distributes relevant information on business opportunities, promotes information actions, technical visits, meetings and other forms of networking, in addition to interceding outside of the respective organizations, in the sense to defend the interests of Portuguese companies.