The Commissioner Mariya Gabriel launched the Call for proposals 2021. This release marks a key milestone in the launch of the new Erasmus+ programme and the start of a new 7-year journey.
The Call for Proposals is the official document that represents the opening of a new Erasmus+ year. The call defines, according with the Programme Guide, the actions, the eligibility, the Budget and duration of projects and the deadline for the submission of applications.
Therefore, in 2021 any public or private body active in the fields of education, training, youth and sport can apply for funding within the Erasmus+ Programme. In addition, groups of young people who are active in youth work, but not necessarily in the context of a youth organisation, may apply for funding for learning mobility of young people and youth workers as well as for Strategic partnerships in the field of youth.
Any organization in the 27 Member States of the European Union and overseas countries and territories, in the EFTA/EEA countries (Iceland, Liechtenstein and Norway), and in EU candidate countries (Republic of Turkey, the Republic of North Macedonia and the Republic of Serbia) can fully take part in all Erasmus+ Programme actions. In addition, certain Erasmus+ Programme actions are open to organisations from third countries non-associated to the Programme.
The call covers 3 key actions (KA1 – Learning mobility of individuals; KA2 – Cooperation among organisations and institutions; KA3 – Support to policy development and cooperation) and Jean Monnet Actions.
This year the EU defined the following deadline for the submission of applications: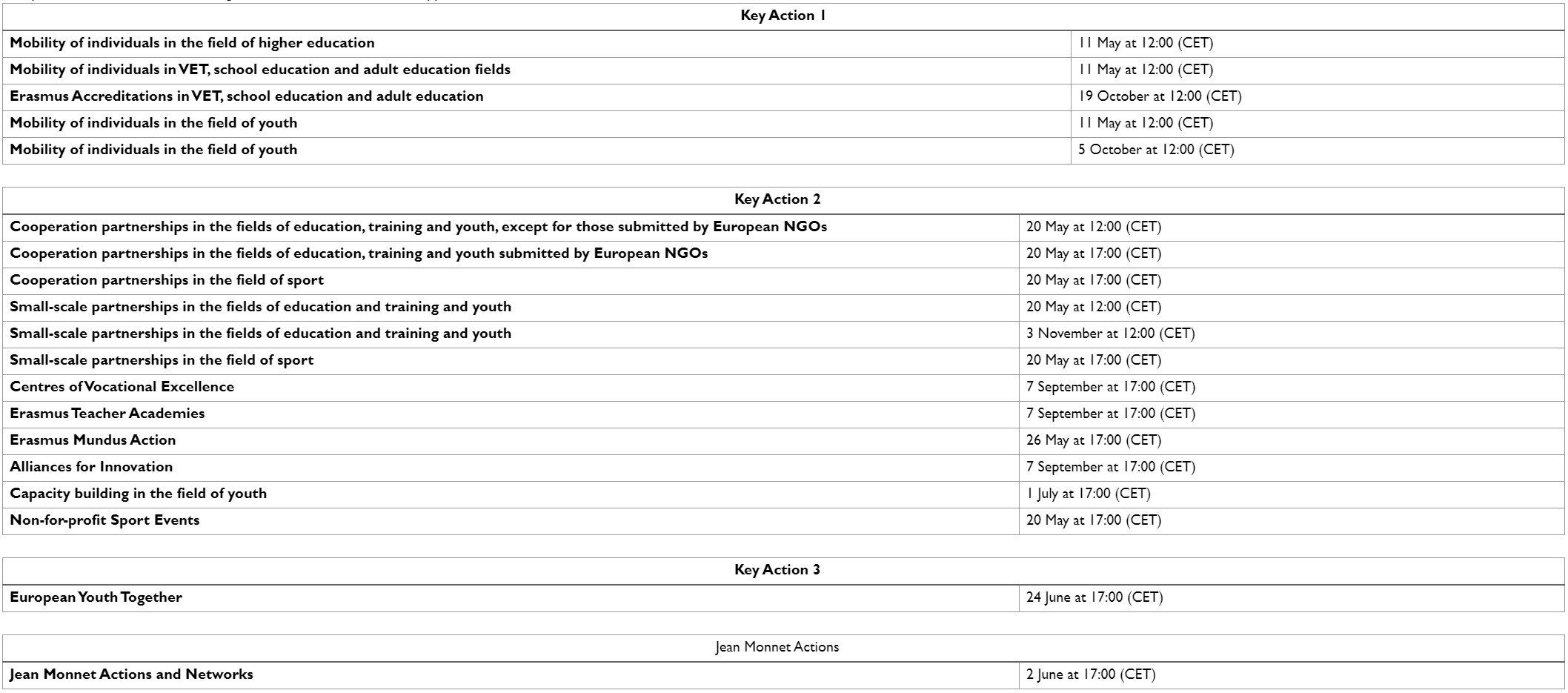 This information does not replace the reading of the official document, as well as the Erasmus Program Guide +.